Breaking: ELECTRA-STROKE study publication in Neurology
17 October 2023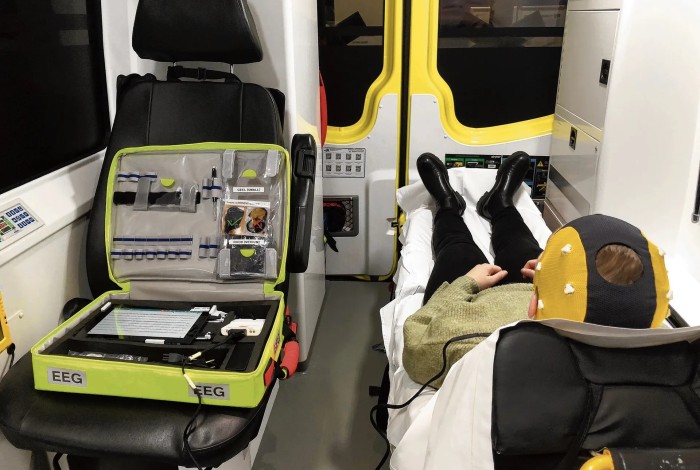 Between 2018 and 2022, the ELECTRA-STROKE brain-wave cap was tested in twelve Dutch ambulances of Ambulance Amsterdam and Witte Kruis, with data collected from 389 patients. The study found that the brain-wave cap could accurately identify patients with LVO stroke, which is a type of ischemic stroke that is caused by a blockage in a large artery in the brain.
The study also found that the brain-wave cap can be used in the ambulance setting, which is important because it could allow ambulance personnel to quickly and accurately identify patients who need to be transported to a specialized stroke center for treatment.
Future of pre-hospital stroke triage
TrianecT, an Amsterdam UMC spin-off company, is further developing the brain-wave cap into a product in order to bring it to the market. A follow-up study (AI-STROKE) is currently ongoing to collect data from 1192 patients in order to further improve the algorithm for recognizing LVO stroke in the ambulance.
News coverage
Our breakthrough publication on ELECTRA-STROKE was covered in the media internationally: